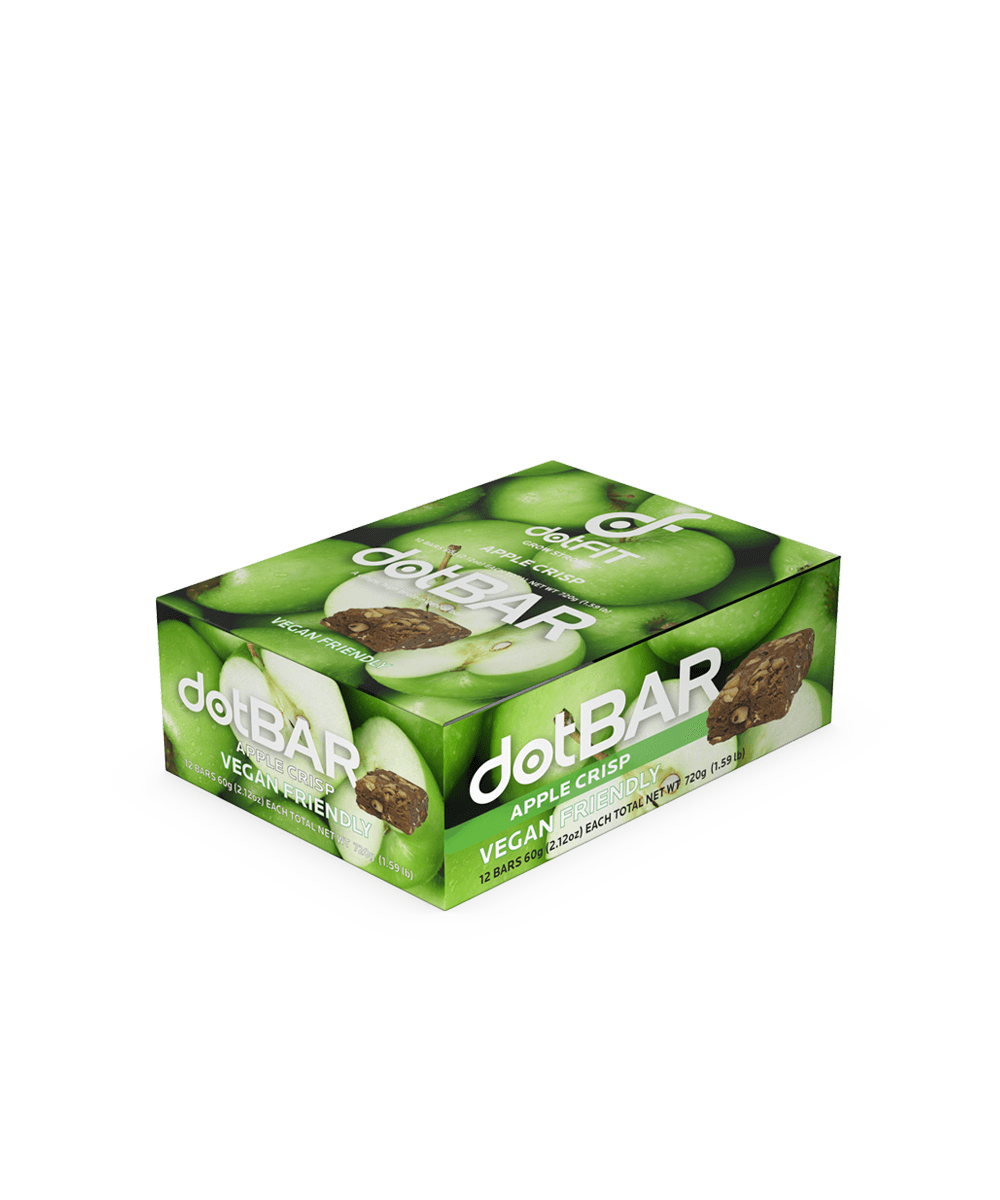 Apple Crisp dotBAR
Rewards and loyalty program
Rewards and loyalty program
Rewards and loyalty program
Rewards and loyalty program
Product information
Extended description and directions
How to use?
Serving Size: 1 Bar (60 grams)
Servings Per Container: 12
Ingredients and allergens
Ingredient Amount Per Serving % Daily Value*
Calories 200
Total Fat 8g 10%
Saturated Fat 1.5g 8%
Trans Fat 0g 0%
Cholesterol 0mg 0%
Sodium 160mg 7%
Total Carbohydrate 30g 11%
Dietary Fiber 11g 39%
Total Sugars 12g
Protein 12g 24%
Vitamin D 0mcg 0%
Calcium 68mg 6%
Iron 3mg 15%
Potassium 169mg 4%
Dates Paste, Chicory Root Fiber, Protein Blend [pea protein isolate, soy protein isolate, pea protein crisps (pea protein isolate, pea starch, rice flour, calcium carbonate)], Sunflower Seed Butter (sunflower seeds, sunflower seed oil), Gluten-Free Rolled Oats, Dehydrated Apples, Gum Arabic, Natural Flavors, Walnuts, Organic Coconut Oil, Cocoa butter, Sunflower Lecithin, Organic Chia Seeds, Malic Acid, Guar Gum, Salt, Mixed Tocopherols.

Contains coconut, soybeans, walnuts.

This product is manufactured in a facility that also uses wheat, milk, eggs, peanuts and tree nuts.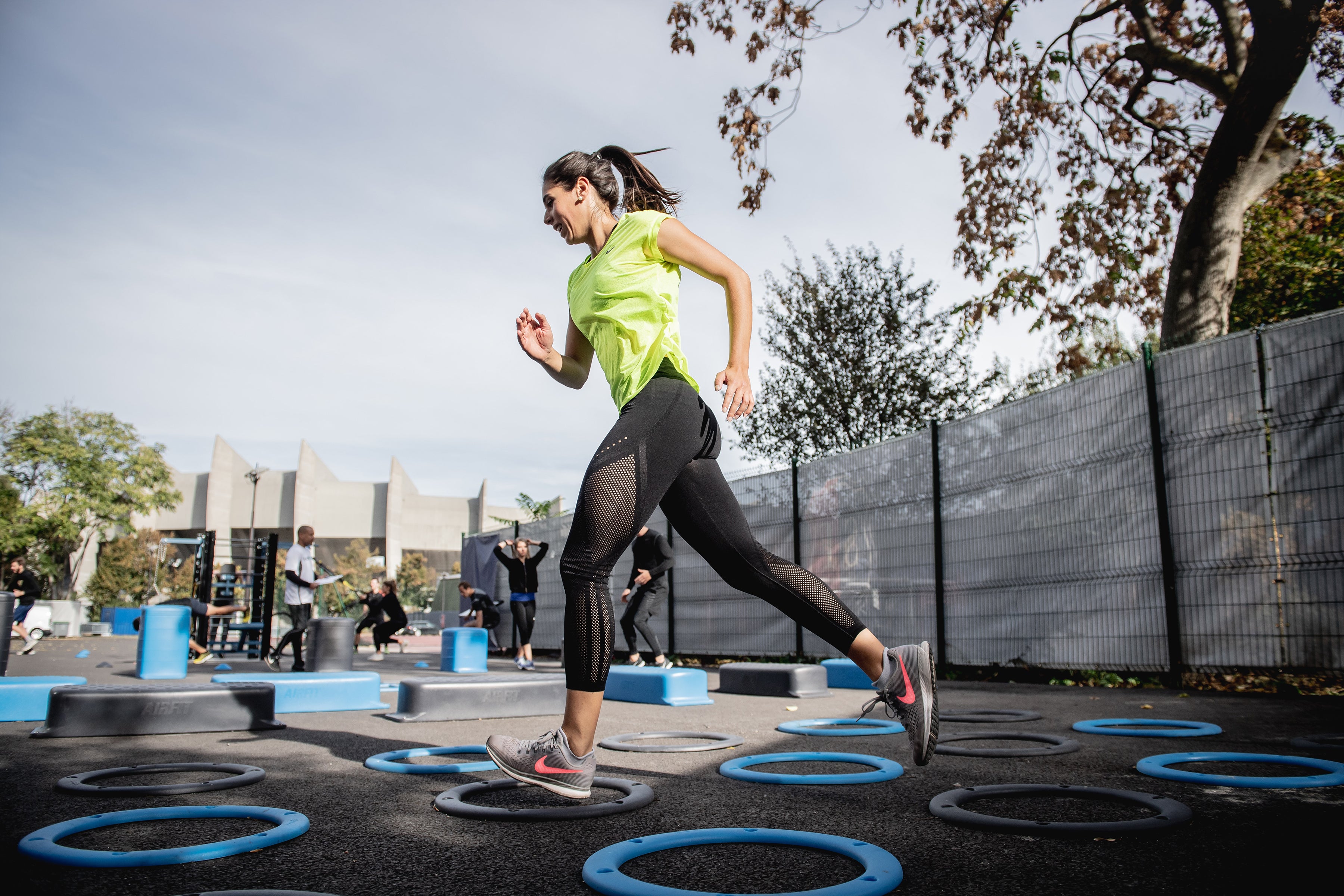 Product best for

✓ People of all ages
What our clients say
I have been using AminoFormula for a little over a month now. I am stronger and more muscular than I ever have been in my life.
I often supplement my workout routine with Aminoflormula. This supplement has a bunch of proven benefits, especially in helping you gain muscle mass.
I take AminoFormula daily because it works. I have been using it for over a year and I have noticed a major difference in my energy levels, sleep, and overall mood.
I can focus on my workouts much better and longer. I'm seeing a difference in how much I can lift.